Member Services Information
The GARE Health Benefits Plan is owned by its participants but is administered by Vault Administrative Services, powered by AMPS. Vault Admin Services ensures you receive fair pricing for your health services and prompt payment to your healthcare providers.

For Eligibility, ID Cards, Verification of Benefits, Medical Claims and Pre-Authorization:
Vault Admin Services / AMPS: 800-425-9374
Member Registration & Sign-in

Pharmacy Helpdesk:
877-403-4919
Questions regarding your pharmacy benefits?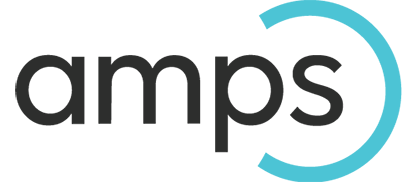 Care Navigator:
800-425-9374
Find a providers in your local market, understand the claims process, learn what happens after the visit.

866-982-7988
edisonhealthcare.com
Looking to schedule a surgery or specialized medical treatment?

866-930-7427
multiplan.com
You now have access to the largest primary PPO (Preferred Provider Organization) in the nation
Representative Summary of Benefits & Coverages
---
---
Care Navigation and Balance Billing
Member Resources: Frequently Asked Questions (FAQs)
Present your GARE Health Benefits card—just like any other health insurance plan you've used. You do not pay at the time of service.
Yes, of course! The best course of action is to call your provider to make the appointment, then call Vault Admin Services / AMPS to verify the benefits prior to the appointment, then be sure to take your card to your provider on your appointment day. And if you forget to call ahead of time to verify your benefits, that's okay too.
This is our health plan – which means everything we do, from utilizing medical resources to reviewing Explanation of Benefits (EOB) for balance billing helps keep this plan healthy for the long run.  However, we're not on our own.  Vault Admin Services, powered by AMPS, is here to provide guidance.  Their job is to be our advocate when necessary and provide us with the resources we need to make smart medical decisions.
A balance bill is a bill from a provider, hospital or facility that states you owe more than what was stated on your Explanation of Benefits (EOB). On our GARE health plan, it happens about 4% of the time.
Contact AMPS immediately at 800.425.9374

By Federal Law you have 60 days from the date of the initial balance bill to dispute the charge. Disputes filed after 60 days are not protected under the Fair Credit Billing Act (FCBA). Communication within 60 days is key! 60 days officially starts from the postmark date stamp on the first provider statement you receive.
Pay your portion.

Make arrangements to pay your portion on time, including deductibles, copays or non-covered services.  Do not set up a payment plan above your patient responsibility.
Be responsive.

Respond quickly to directions from your AMPS Patient Advocate. Some of the items they may ask for are your EOBs, any correspondence you may have received from the provider – basically, anything from a provider or hospital referring to the charge in question.  You can reach your advocate at 800.425.9374.
Our experienced advocates are here to answer any questions, provide guidance, communicate with the Provider and, most importantly, handle the entire dispute process.
Please Note: Your Provider may repeatedly and forcefully ask for payment. Your AMPS Patient Advocate is your ADVOCATE! Stay in communication with them. And everything you receive from the provider should be shared with your advocate.
We can help you find a Provider

The AMPS Care Navigation team, in collaboration with you, uses the Provider Finder to locate a "friendly" provider for medical care, based on cost, quality, location and prior experience. Care Navigation includes a variety of healthcare providers such as primary care as well as specialty physicians, surgery centers, lab locations and imaging centers.
We can steer you toward savings

Please note: Using a Care Navigator to locate a provider is completely optional; however, this service does help guide you to providers offering the best value, which will lower your out-of-pocket cost.
We can help you schedule an appointment

For elective, non-emergent procedures, the AMPS Care Navigation team can help schedule appointments with providers who are directly contracted to offer transparent, bundled pricing on planned elective medical procedures – such as knee and hip replacements, MRIs, and colonoscopies.
Edison Healthcare is an added benefit included with your health plan. This resource gives you access to the top medical centers in the United States through Edison Healthcare. Edison will set you up with the best teams at their extraordinary SmartCare Centers. If travel is necessary, they will book and pay for all travel (for you and a companion), and they will assist you throughout your surgical journey.
This is a NO COST TO YOU BENEFIT – meaning you will not pay any copays, co-insurance, medical claims, travel, lodging, hotels, or incidentals.
Your healthcare provider should call 800-425-9374 (located on the back of your card) to validate and file using the information on the back of the card. A few weeks after your health service, you will receive an Explanation of Benefits (EOB) You are only responsible for the amount designated as 'patient responsibility' on the EOB.
If the provider bill states you owe more than the balance shown as 'patient responsibility' on the EOB, this is a 'balance bill.' Call AMPS immediately at 800-425-9374. A patient advocate will answer your questions and determine whether a dispute should be filed. Be sure to do this within 60 days of receiving the provider's statement!
The AMPS Care Navigation team is there to help you find well-respected providers close to you to meet your needs. Mammograms, colonoscopies, MRIs, orthopedic procedures are all great examples of where Care Navigation can help you find the right provider. Call your Vault Admin Services / AMPS team at 800-425-9374.
Your pharmacy benefits information will be on your benefits card. If you have specific questions about a particular prescription, call the pharma helpdesk at 877-403-4919. Have your card on-hand with your Bin and Group number.